Interloper Miniatures - Cast In Ruin was a crowdfunding campaign trying to raise money for a range of 28mm metal miniatures for post-apocalyptic adventure and skirmish gaming.
Here is the opening Interloper Miniatures Campaign Artwork that showed what could be expected: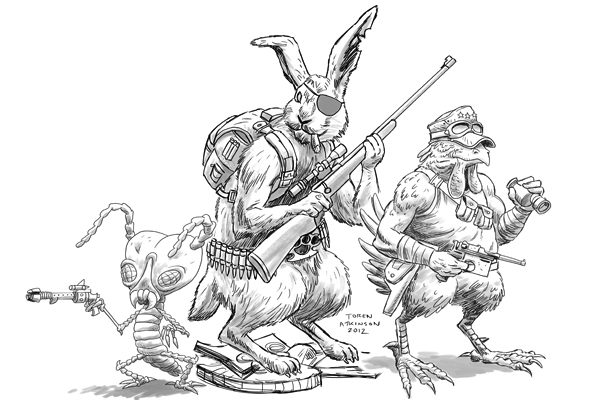 The Campaign involved a few different sculptors. One of them was John Pickford who has sculpted the terrible termites/bugs and lurching lizards.
You can find the campaign page - here
- and down here you can see them from concept the final miniatures.
Terrible Termites
Concept art
Art by Toren Atkinson
Greens (WIP)
Greens (WIP)
Lurching Lizards
Concept art
Art by Toren Atkinson
Greens (WIP)
Greens (WIP)